4:36. David Bowie's beautiful Word On A Wing, performed at the Bateau Ivre in Berkeley a couple years back.
Baby's No Help. A song I wrote for my cat, Baby. Since I am moving towards a more acoustic sound now, I don't always use my backing arrangement or the layered sounds from the GR-33 guitar synthesizer. It depends on where I am playing and the nature of the concert/recital.
Hampstead Incident.  A Dovovan cover.
5:56. Bryan Ferry's Mamouna.
This is how my I utilize the iPad backing tracks and the guitar synth. And my PA system as well!
I perform with a Godin Multiac nylon-string guitar which has proprietary circuitry to plug directly into Roland GR-33 Guitar Synthesizer. This allows me to access a huge library of musical sound ranging from different guitars to orchestral instruments and electronic sound.
I often play along with backing tracks, using arrangements I created, off my iPad a lot of the time.
Truth be told, I am moving towards a more acoustic sound at this point.
I have well over two hours of music, originals and covers with a wide range of mid-tempo pop songs and ballads.
I have an excellent portable sound system, including a battery power system, if needed.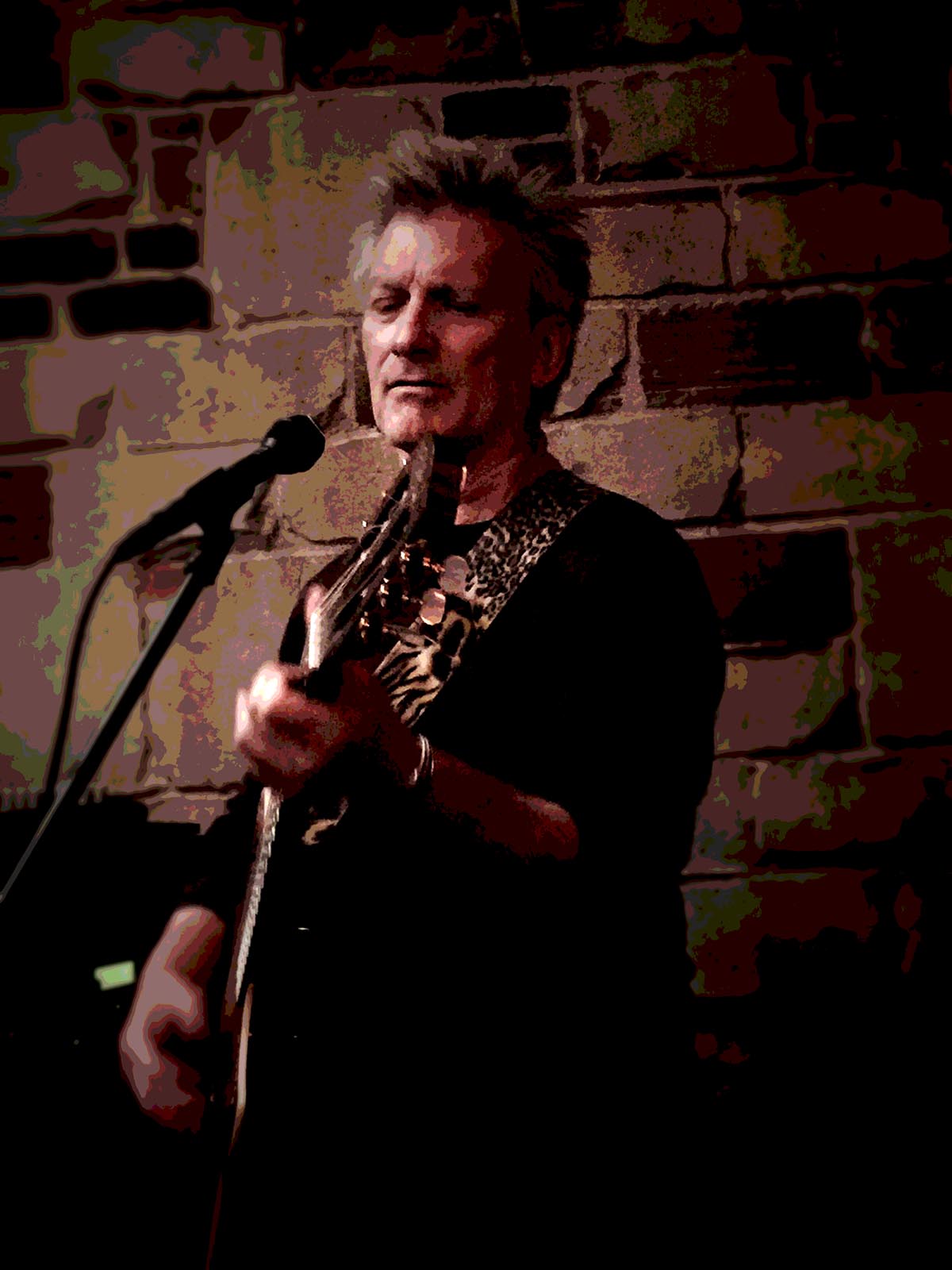 My song "Take Me Down," unplugged, from the comfort of my living room.