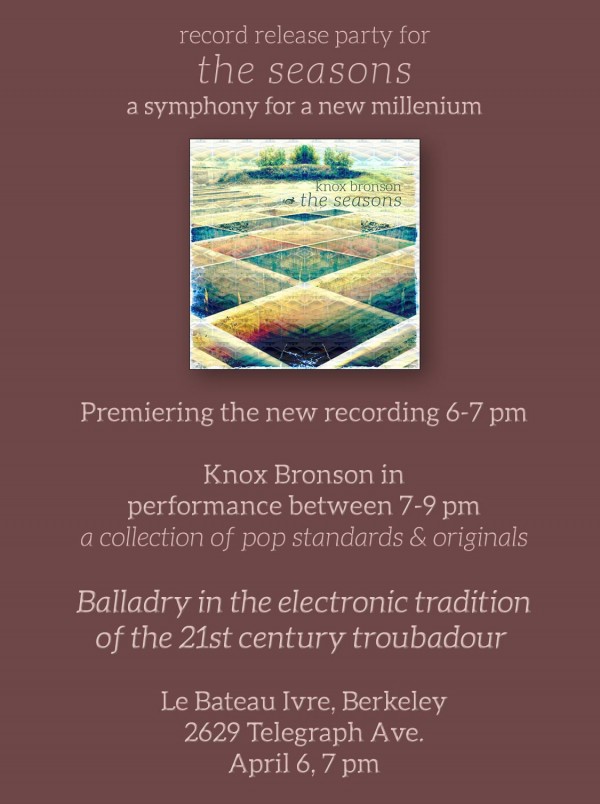 Yes yes yes!
I decided this evening would be a great night to premier the re-mixed and remastered "the seasons." I will have it on the sound system between 6 and 7 pm. CDs will be available. This is the way "the seasons" was always supposed to be.
After that, I will be hoisting guitar synth & iPad and doing a set of originals and my favorites songs. Should be a great show. Come for some or all of it!
This image was shot by Kate Zari Roberts. You can see more of her work here. I looked high and low for the right image, found this one on P1XELS. And I kept coming back to it as I continued the search. Finally, I just knew it was the one. Shot and processed on iPhone of course!