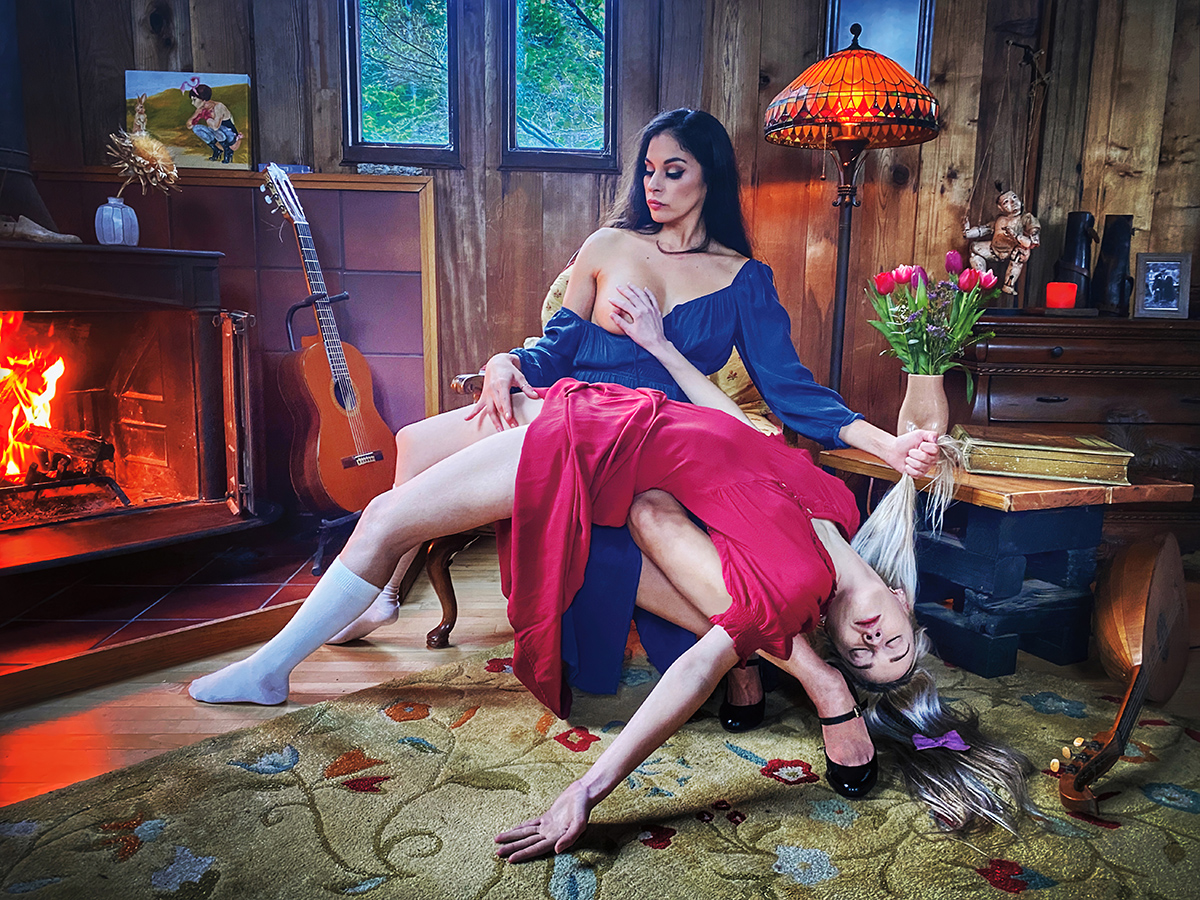 The Guitar Lesson
Homage à Balthus, The Guitar Lesson, 1936
Marisol (the brunette) wanted to be in the PIXELS AT AN EXHIBITION book and, although I had any number of pictures of her we could use, I said, "Let's do this picture I've been wanting to do for some time."
She agreed and, after searching for while, I found Rachael. My friend Jody (whom you will find in several pictures below) helped me stage the shoot and also did the wardrobe.
We are all happy with the resulting image.
Below are other works going back eleven years now. All images are available in signed, archival, limited editions. Inquire here.
Click Here