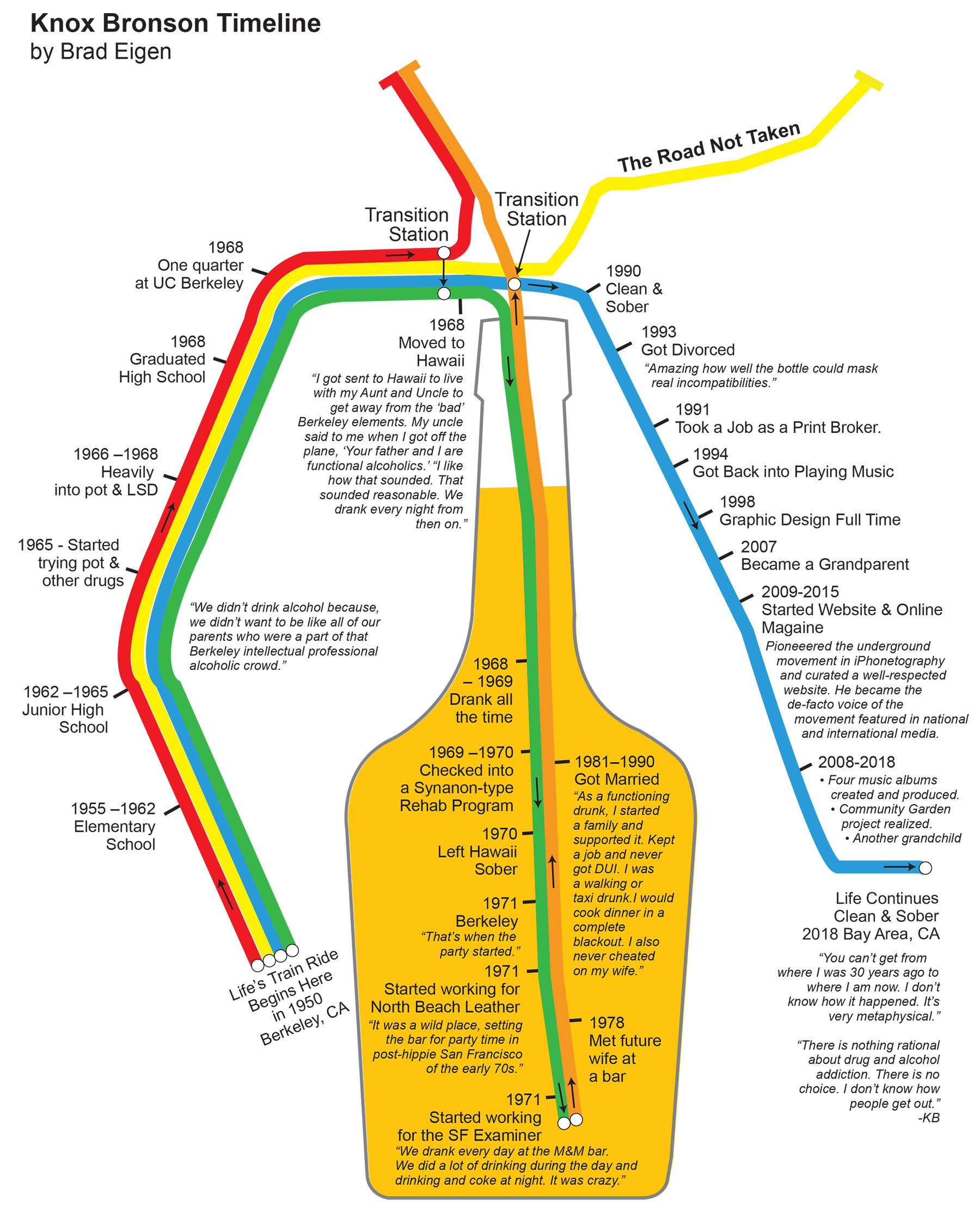 My last post was an audioboo about this graphic, done by my friend Brad Eigen for an assignment when he was going to nursing school some years ago.
I must say it is an odd document at which to look, inasmuch I am its subject. The piece has evolved over the years. I think this is the third revision.
I met Brad in my last year of drinking. I was managing an AlphaGraphics print/copy shop in Emeryville and he was a customer, working as a graphic designer for Farallon Computing.