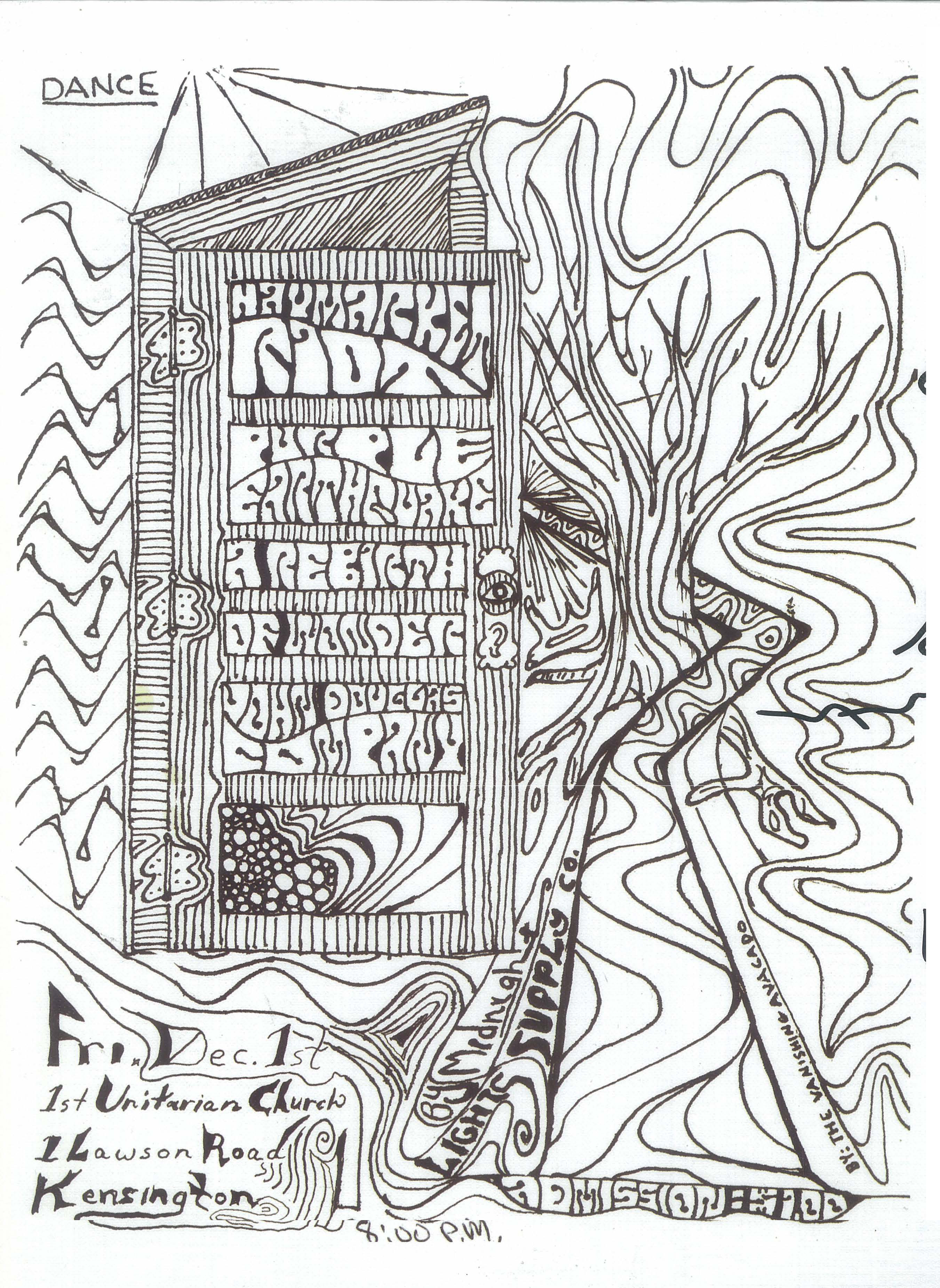 I went to a record release party recently, a record release as in an actual LP vinyl album, comprised of recordings made December 1, 1967 and January 28, 1968, of the band Haymarket Riot performing at the First Unitarian Church of Kensington, California, a small township just north of Berkeley.
I was handed a gatefold album cover and opened it and was very pleasantly surprised to see the poster I did for the show on the inside, based on a bottle of jug red wine. I was seventeen at the time. I have no idea why they asked me to do the poster: I don't recall ever calling myself an artist, even though I was always making pictures or playing guitar and trying to write songs, but I don't think I talked about it much. We were all kids at Berkeley High.
Then I looked on the back cover and there was an unattributed black-and-white drawing and I thought that looked like something I would have done. I looked closer and saw the legend,"BY THE VANISHING AVOCADO" and then I knew it was mine. I did not do the lettering for the date & time & address! I left those spots open.
I did add the phrase, "A Rebirth of Wonder," from a Lawrence Ferlinghetti's poem "I Am Waiting." That would have eventually tipped me off I'm fairly certain, if I had left off the vanishing avocado!
Interesting times.